In General
The first thing I do when I start, is check the map. In Act 1 (and Act 2 actually) I'm trying to find the best path that gives me 3 Elite fights. Elite fights are not the only consideration - I might take only 2 Elite fights if my route has extra bonfires and an extra late shop for example.
I also like, if possible, to have a bonfire before my first elite fight. I think that's counter intuitive to how I used to think. I used to want an elite fight with a bonfire after it so I can heal afterwards if it didn't go smoothly. That's definitely wrong. I want to upgrade a card before my first elite fight. Likely Bash for Ironclad, Neutralise for Silent and well, hopefully I found something else already for Defect but if not, I think I probably upgrade Zap.
I used to like going to early shops. I never bother any more. Spending your starter money on removing a card is usually a mistake. And having enough money for a relic that you want is usually impossible. You can sometimes buy a decent card sure, but I can find a decent card from a normal fight instead.
Building Your Deck
Once again, as I said at the start, add stuff to your deck that you need at the time.
If your first fight on floor 1 offers you an Acrobatics..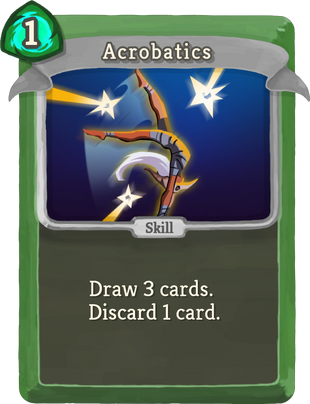 The card is fine enough. It can even be AMAZING. It might turn your deck into an infinite draw and energy machine by synergising with other cards. But you stick one of those in your deck in Act 1, you are just asking for trouble. It's almost certainly a dead draw you will never use when you only have 3 energy and no way to produce more.
More examples..
A great card. You can build your entire deck around it if you get one early. I used to snap pick this every time I saw it.
Now.. if I get this in the first couple of floors. I actually pass. I don't want a dead draw in my deck. Maybe towards the end of Act 1 I start considering it. Even if it's a card that I won't play yet, it's not that many dead draws at this point.
A useful tool, is Spirelogs.
https://spirelogs.com/stats/ironclad/tierlist.php
Basically, this tells you how "good" a card (or relic) is based on a number of parameters but mostly, whether the card is present in decks that won the game.
It's not the definitive guide as to whether you should pick a card. It's hard to score a card based on synergies you might have with other cards, relics, where you are in the game, etc.
But let's say you are starting out and you're not sure if frost orbs are any good for The Defect. The answer is yes, Glacier is the highest scoring card for Defect, regardless of rarity.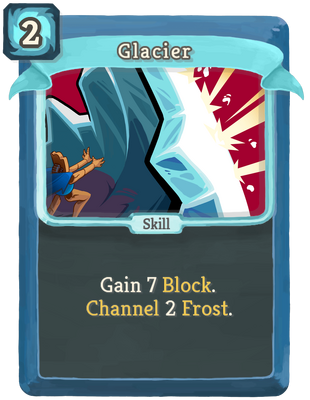 I think I'll end by simply restating the main point. Don't try and build a deck type that you like. Build a deck, with plenty of cards so that when you get status effects put in, it doesn't dilute your deck effectiveness too much. And include all the tools you need to beat the challenges ahead.
A checklist:
You need defence. Your deck with enough damage to kill most enemies on turn one is unlikely to have the same results against the bosses.
You are likely to want some source of Weak or STR debuffs by the Act 1 boss.
AOE for Act 2.
By the Act 2 boss, you should have a plan for ramping up your damage over time.
Spend Act 3 improving the things you already put in place for the Act 2 boss. Whilst being mindful of the mechanics of the Act 3 boss that you got.